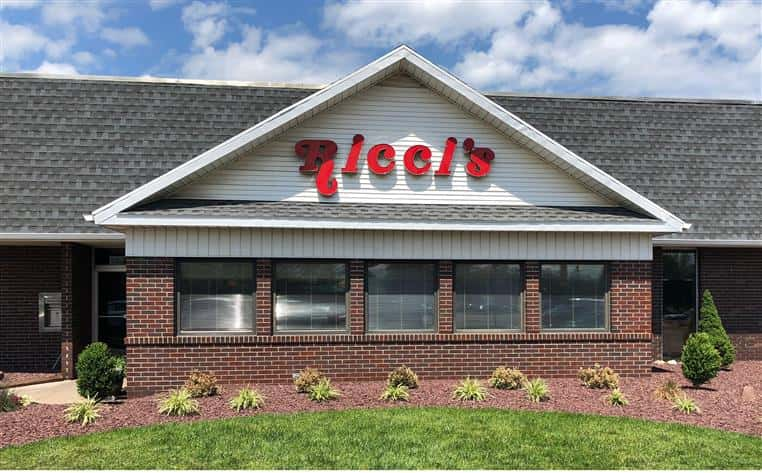 ABOUT US
Welcome to Ricci's!
Ricci's is a family owned and operated restaurant in Greece, NY. In business since 1970, Ricci's is proud to provide our clientele with friendly service, great food, and a comfortable atmosphere.
Besides a wide range of familiar Italian menu items in chicken, beef, seafood, and vegetarian options, Ricci's also offers daily specials, pizza to order, full menu take out, roasted prime rib on Fridays and Saturdays, holiday specific menus, and catering services for any sized occasion or event.
A full selection of alcoholic beverages, beers on tap, and wine choices (by the glass or bottle) are available tableside, and in the bar adjacent to the sit-down dining areas.
We appreciate our loyal diners who have been coming to Ricci's, with their families, for over 50 years, and we welcome the new faces we see each week!
Hope to see you soon!
585-227-6750
Handicapped accessible, booster chairs available, step less curbside access.